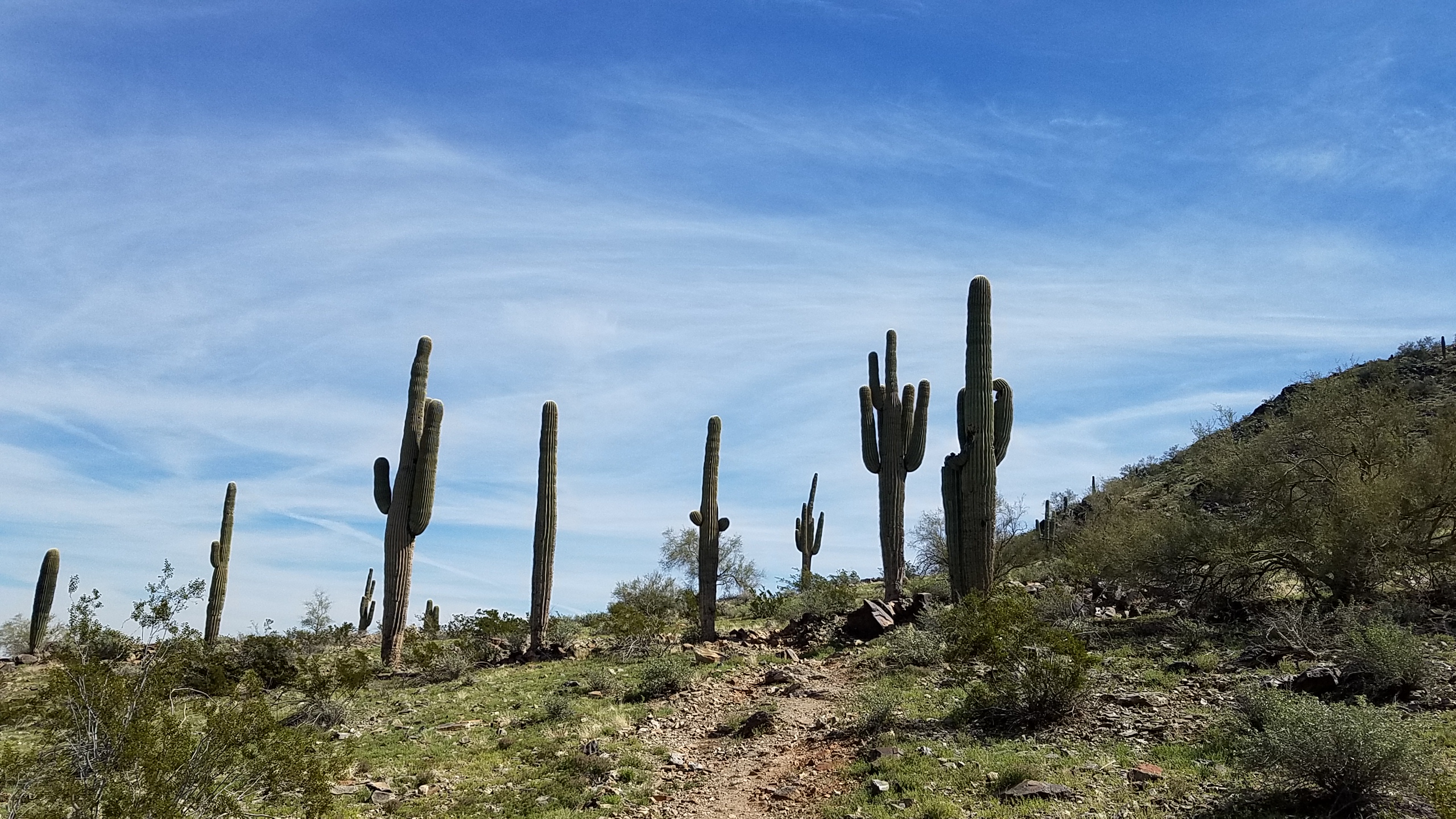 The Voice in the Desert
Searching through the desert, there is something I must find
I know You are out there, I hear You calling all the time
With a voice as sweet as fillaree, dancing in the desert wind
Drifting from each rocky slope,sandy wash and bend
I chose to ride a crooked trail, of which You know the scope
Shameless acts, wasted time, shattered dreams and hopes
Yet still, Your voice is filled with peace, alluring, ever there
Singing to this broken heart a vow of love and care
I met You once when I was young, then just turned and rode away
to live a life I thought was grand, and promptly, went astray
Now, my back trail, it still beckons me and probably always will
But, I think if I keep riding, I'll find You round that next hill
As I dismount to watch the sunset, all the desert has gone still
Not a whisper of the wind, not a click, or peep, or trill
Then, the sun explodes atop the mesa and I dare not even breathe
Light sweeps across the desert floor and pools around my feet
Saguaros stand like soldiers of God, halos of light through their spines
Swashbucklers of Glory, steadfast, protecting, arms stretched out in mime
Each rock and leaf is set ablaze, and the silence pounds in my ears
My soul is drenched in the beauty and wonder that thrives in this world so severe
With the hilltops a fire, the canyons in shadow, the day snaps off like a lamp
My blood still rushing, mind over run, I mount and head back to camp
I hear your voice, I feel you out there, but one thing remains a fact
I've ridden for years cutting for sign of those promises made way back
That gun toting preacher, he told me himself, and preachers never lie
That You'd never leave me and You'd always love me, and be there to help me get by
I've had some bad rides, a scrape or two, times with my back to the wall
Yeah, I survived, but can't help but ask, just where were You through it all?
Reflecting on the wrecks I've been in and the tragedies life has brought
Decisions I made, trails I chose, the glory in life I sought
I'd laid down a pattern of endless mistakes that only compounded my plight
"Poor, pitiful me, all the world is against me" yet, still maintaining I'm right!
But, You never left me, You never forsook me. You rode out front the whole time.
That's why I heard Your whispering voice, and now it's ringing like a chime!
You came down here and lived among us so we could see that You're for real
And now, it's about learning Your lead, and never about how I feel
All these years I've been fighting my own head, doing things my own way
It's a shame I was too dang stubborn to see how things should really play
It's tough to admit, but I realize now, I just didn't want to understand
That in spite of it all, I'm alive and well, 'cause You let me ride in the palm of Your hand
Copyright Nancy Elliott Music & Sonoran Desert Sage Publishing September 27th 2006
Categories: Poetry and Song