Shopping Basket
Your Basket is Empty
There was an error with PayPal
Click here to try again
Thank you for your business!
You should receive an order confirmation from Paypal shortly.
Exit Shopping Basket
There are those days when a person can do nothing right. When the best thing to do is nothing at all, then it does not have to be redone later. Not a bad attitude, mind you, merely a realization of all my years of experiece of fighting those days like a horse kicking a stall. For what purpose? To prove I can overcome all odds? ( insert laughter here )
No, 'tis better to get a book and read. Take a walk. Take a nap. Grab paper and pencil and say it does not matter what lands on the paper.
When nothing right goes on for too long, take a vacation. Go far away. A couple of days drive to a place where internet does not exist, or requires a climb to a very high place. A place where American Bison pass camp every morning and evening. Where Indigo Buntings and Cardinals flit and sing and play around an ancient windmill in a side canyon by a mostly dry river. There, in that place, is quiet and peace and wind and grey skies which do not threaten. High mesas and buttes of rusty red dirt striped with gypsum ribbons of pink, purple, blue and silver.
There, in that place, is a starless sky under which my true love and I sit wrapped together in a Pendleton against the cold, 3 a.m. wind as we watch lighting streak the horizon and make sillouhettes of the pines. We whisper about where we will walk the next day, wonder if the sun will shine, if the Indigo Buntings will come back to the canyon so we can see them again.
There, in that place, I don't worry about getting it right. Nor about the state of the world, or even the universe. It does not matter.
And, when I get home and have one of those days when nothing I do is right,when for reasons unkown the work of my hands is not blessed for this day, I take a walk down a red dirt road worn so deep into the mountain side the walls are far over my head. I watch for the Bison on the trail, for the Indigo Buntings overhead, for their delicate feathers like bright jewels on the scrub sage.
And, for the smile in my true love's eyes when he sees them.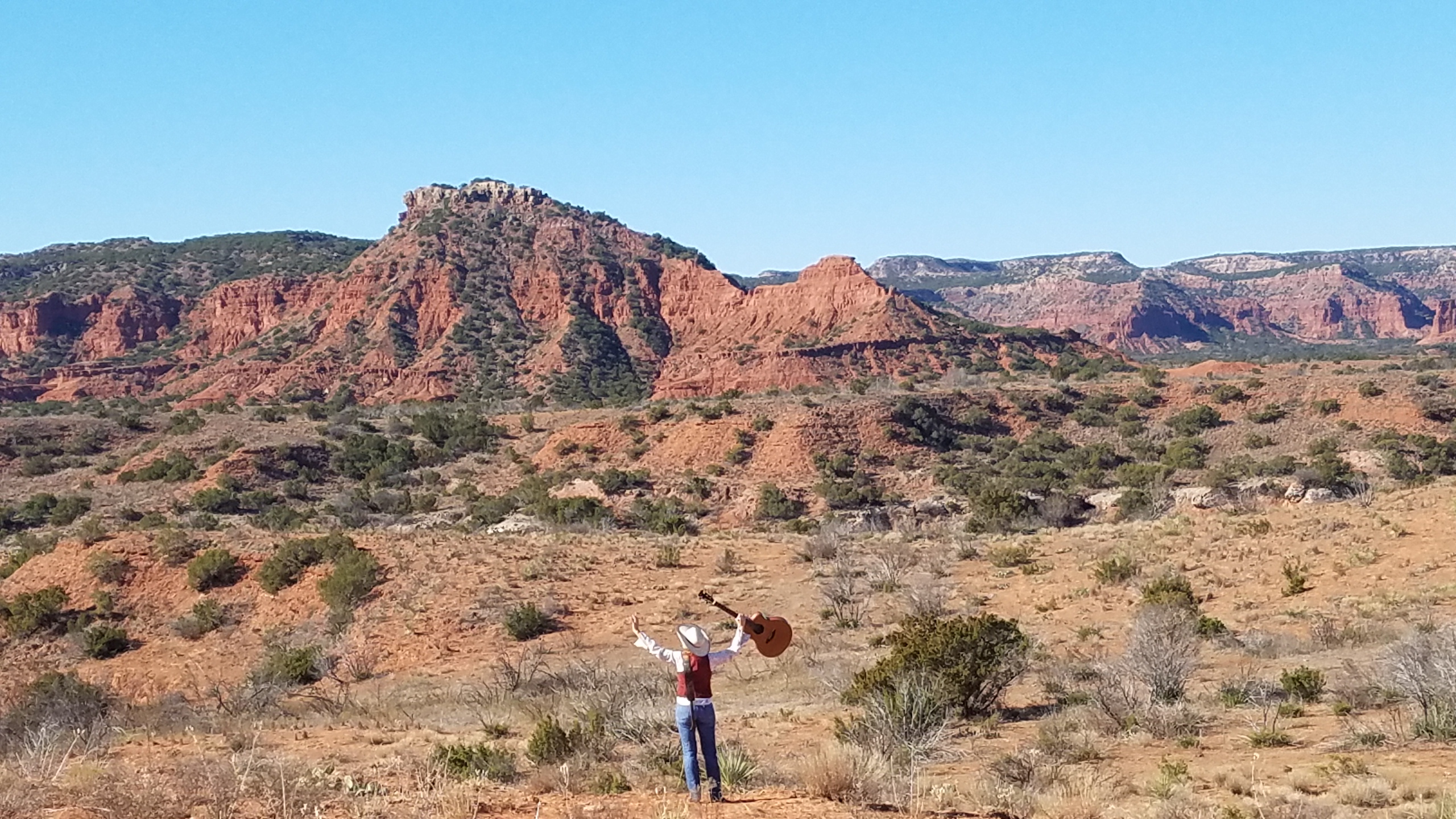 Categories: Down a Dirt Road

0

/